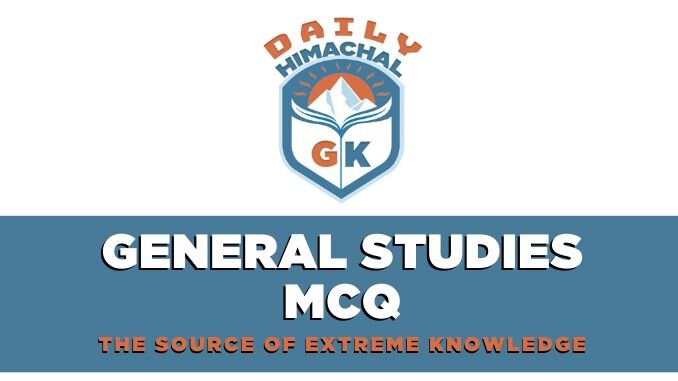 Dear Aspirants,
General Studies MCQs are the basic part of Himachal competitive exams. It is helpful to HPSSSB, and State Bank Exams. It is a series of General knowledge MCQs (including Indian History MCQs, Static gk) that also help in the National level examination, Sainik School, NDA, and army exams, etc.
Q1. To which king belongs the Lion capital at Sarnath?
(A) Chandragupta
(B) Ashoka
(C) Kanishka
(D) Harsha
Q2. The treaty of Mangalore was signed between
(A) The English East India Company and Haidar Ali
(B) The English East India Company and Tipu Sultan
(C) Haidar Ali and the Zamorin of Calicut
(D) The French East India Company and Tipu Sultan
Q3. To conquer and annex Peshawar and Punjab, Mahmud of Ghazni defeated
(A) Ghurids
(B) Arabs
(C) Karkotakas
(D) Hindushahis
Q4. To which professions earlier leaders who struggled for freedom of India mainly belonged?
(A) Lawyers
(B) Teachers
(C) Journalists
(D) All of the above
Q5. The victories of Karikala are well portrayed in
(A) Palamoli
(B) Aruvanad
(C) Pattinappalai
(D) Padirrupattu
.
Q6. The Paithan (Jayakwadi) Hydro-electric project, completed with the help of Japan, is on the river
(A) Ganga
(B) Cauvery
(C) Narmada
(D) Godavari
Q7. The river Godavari is often referred to as Vridha Ganga because
(A) It is the older river of India
(B) Of its large size and extent among the peninsular rivers
(C) There are a fairly large number of pilgrimage centers situated on its banks
(D) Its length is nearly the same as that of the river Ganges
Q8. The Parliament of India cannot be regarded as a sovereign body because
(A) It can legislate only on subjects entrusted to the Centre by the Constitution
(B) It has to operate within the limits prescribed by the Constitution
(C) The Supreme Court can declare laws passed by parliament as unconstitutional if they contravene the provisions of the Constitution
(D) All of the above
Q9. The present Lok Sabha is the
(A) 14th Lok Sabha
(B) 15th Lok Sabha
(C) 16th Lok Sabha
(D) 17th Lok Sabha
Q10. The president can be removed from his office before the expiry of his normal term only on the recommendation of
(A) The Supreme Court
(B) The chief justice of India
(C) Council of ministers
(D) The two Houses of Parliament