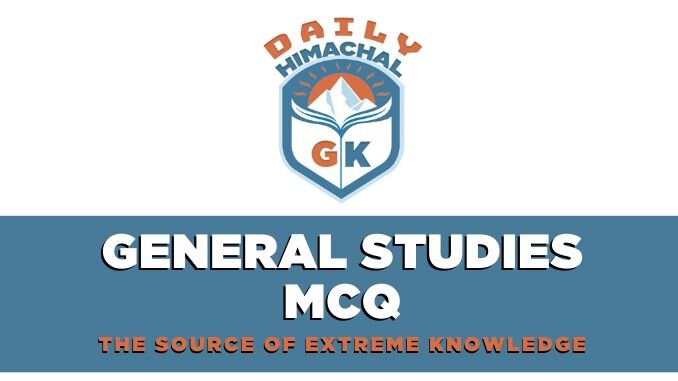 Dear Aspirants,
Himachal Gk Quiz is the basic part of Himachal competitive exams. It is helpful to HPSSSB, and Banks Exams. It is a series of General GK MCQ (including in MCQ General Studies / social science ) also help in the board examination of the school (5th to 10th), National level examination, Sainik School, NDA, and army exam
1. The Aryans came to India as?
(A) Merchants and nomads
(B) Refugees
(C) Invaders
(D) Immigrants
2. Which of the following Vedas is a collection of spells and Incantations?
(A) Rigveda
(B) Yajurveda
(C) Samaveda
(D) Atharvaveda
3. Which of the following was the main characteristic of the Later Vedic age?
(A) Food gathering practice
(B) Varna system
(C) Tribal polity
(D) Caste system
4. Which of the following contains the Gayatri Mantra?
(A) Yajurveda
(B) Samaveda
(C) Rigveda
(D) Upanishad
5. Which of the following does the Puranas contain?
(A) Laws of Manu and the history on various dynasties
(B) Hymns in favor of the Gods
(C) Thoughts on the mystery of life and the universe
(D) Mythology
6. Which of the following were finally overthrown the Sakas
(A) Gautamiputra Satakarni
(B) Devapala
(C) Kanishka
(D) Chandragupta Vikramaditya
7. Which of the following Gupta rulers had led a campaign to the South and was an expert 'Veena' player?
(A) Skandagupta
(B) Chandragupta Vikramaditya
(C) Chandragupta I
(D) Samudragupta
8. In which the following year Gupta Era started?
(A) 78 A.D.
(B) 312 B.C.
(C) 320 AD.
(D) 58 B.C.
9. Which of the following were the most famous Saka rulers in India?
(A) Kadphises II
(B) Menander
(C) Rudradaman II
(D) Gautamiputra Satakarni
10. Rajukas looked after in Ashoka's administration :
(A) Administration of justice
(B) Municipal administration
(C) Religious matters
(D) Collection of taxes