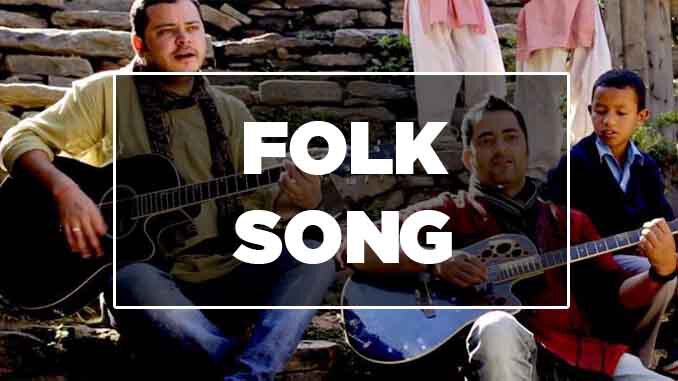 The Himachal folk music is the greatest solace to the people living in the remote areas. Folk songs may be associated with history, religion, culture, customary life et al. But most of the folk songs sung in Himachal Pradesh are associated with love ballads, heroic ballads, praise of God, season ballads and social recreations.
The Junju Sukrat Bhunkh and Roopshu songs echo through the Chamba valley. The Mohna of Bilaspur, the Jhoori of Sirmaur, the Laman of Kullu, Gangi, Tappe are commonly sung as love songs. Dholru is a seasonal song. Bare-Haren is ballad about warriors. Soohadiyan are songs sung at Childbirth. Losi and Pakkahad and Suhaag songs are all family songs. Karak are songs of praise in honor of the deities and Alhaini is a song of mourning.
All these songs follow a specific style of singing and the geographical facts have a deep effect on these. The songs are sung in harmony and the singer decides the way the notes and syllables are to be pronounced. They make changes in lines and substitute or replace words. No matter what it is, the folk songs of Himachal Pradesh ultimately come out from the core of the heart of these simple people.
Folk songs of Chamba : Fulmu Ranjhu , Kunju Chanchlo , Raja Gaddan, Bhukku Gaddi , lacchi , Nuala , Aenchliya , Suhi Geet , Sukraat , Kunjadi, Raaviye.
Folk Songs of Kangra : Hari Singh Raajeya, Nurpure Diye Khatretiye , Suliya Tangoi gayi meri jaan , Prithvi Singh Inderdeyi , Pind Deya Lambda , Sithniya , Ghodi .
Folk Songs of Mandi : Nirmanda Ri Brahmaniye, Mani Ram Patwaariya , Na Mansa O Hansa , Jiya Lal Bindiye , Panj Patra , Chhinj and Chhanjoti , Devku
Folk Songs of Bilaspur and Hamirpur : Mohna , Gangi , Gambhari , Baalo , Jhanjyoti, Kali Ghaghri, Sundariye Mundariye.
Folk Songs of Kullu, Shimla and Sirmaur : Laman , Jhoori , Naati , Haar
Often, artistes and composers conveniently assume that any folk song can be deemed traditional, thereby making it common property that can be used in any manner one wishes to. Sometimes, we fail to remember that folk culture is evolving constantly and a new repertoire is being added to its existing treasures—therefore, not every folk song is in the public domain. Due diligence could be observed, therefore, by making enquiries into whether or not the work being considered for adaptation and re-use is registered with the copyright office or other collecting societies.